Jeremy's '90 Toyota CELICA GT
Here is my simple page to show off my car a little bit.
Don't expect a fancy page. This is just for my car stuff.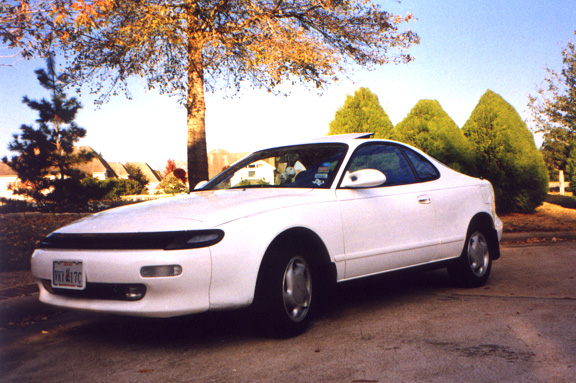 This was before I got the amber foglamps. Clear corners were custom made by me.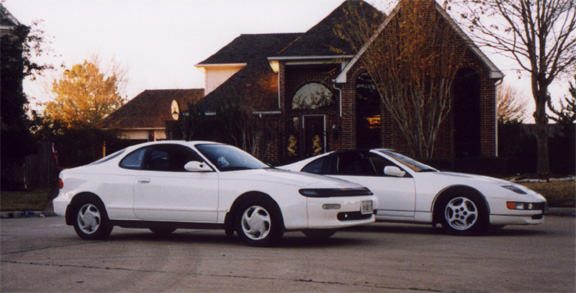 My Celica with Vann's 300ZX


Custom red-out turnsignals.... This is the view most Hondas see....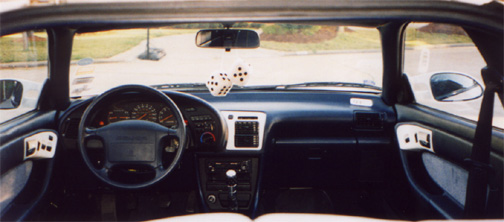 And finally, my custom interior. All done myself. White trim with anodized aluminum shifter knob. Pedals soon to come.
Also, Pioneer 3000 CD player. Subs to come.
--------
My car's MODS. so far...
| | |
| --- | --- |
| Clear Corners and Running Lights | custom made by me |
| Amber Dichroic Projector Foglamps | |
| Custom Interior | much white trim and a cool shifter. also blue dome lights. chicks dig it. |
| Red-Out Taillamps | much better than ugly orange. custom tinted by me. |
So thats it so far. More mods as I get money!