----------
April 22, 2000 WeaselFest 2000, Santa Fe, TX
Holey Guacamole!, Next To Nothing, 20 inch long, Crash 81, 69 Fingers, Remote Junkies, Captain Obvious, Marked Individual, Mr. Castaway, Zero Cool, Circle 7, Fallout Boy, O'Doyle Rules
----------
This show was awesome! An all day band fest! Mad props to Annie and her crew for putting on a well organized and fun show! And thanks to Annie for the pics! To see pics of the other bands, go the WeaselFest home page by clicking here.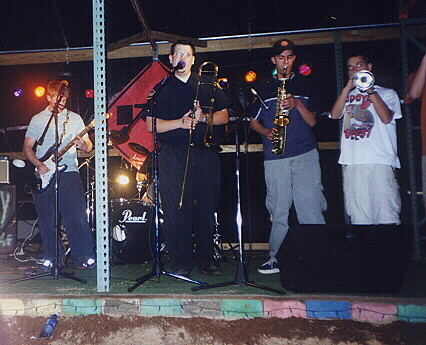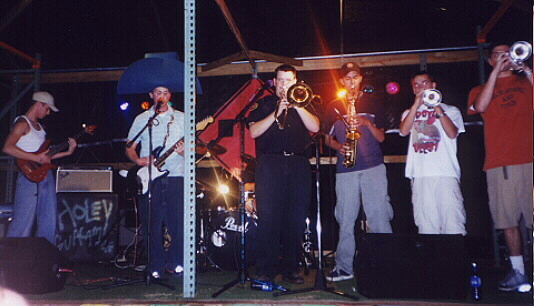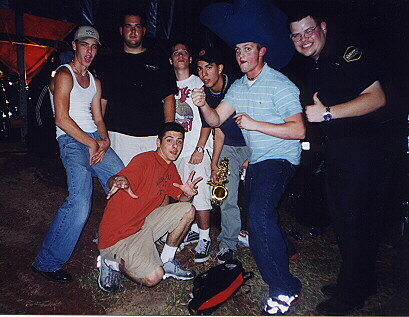 and Curtis likes to pole dance to the Remote Junkies